Toys For Men
The SpinGasm is the ultimate adult sex toy. For men, the SpinGasm actually enhances the Number One selling male sex toy on the market today, The ?Fleshlight? and the new ?Sex in a Can?. We?ve made adapters for both units. Imagine Turbo-Charging your ?Fleshlight? or ?Sex in a Can? and the SpinGasm does all the work. We?ve had reports that our unit makes these toys
?Better than a Blow Job?
, and no one ever gets tired!
The
Experience
Years of research and development has made it possible to create the
SpinGasm:
an electronic, motorized, re-chargeable toy capable of spinning in full circles and reciprocating back and forth at a wide variety of speeds and intensity to produce the most intense orgasms you've ever experienced.
The
Guarantee
Here at Spingasm, we are so confident that you will enjoy your new SpinGasm that we offer a 30 Day unconditional satisfaction guarantee. Should you find that our product does not perform as promised within 30 Days of your purchase, we will refund the full purchase price (less shipping and handling). All we ask is that you send it back to us the same way you received it.
Toys For Women
The SpinGasm is the ultimate adult sex toy. For women we have a variety if attachments for both internal and external stimulation. We have designed our
?Tireless Tongues?
attachment for external stimulation to specifically mimic oral sex. Use your favorite Vac-U Loc Dildo for an experience like you?ve never felt before!
HD Videos
Check out our video section. We have full instructional videos on how the SpinGasm actually works, how to use the buttons, and all the attachments. We also have fully downloadable videos of women actually using the toys on themselves and each other. We will be continually adding new content so check back on a regular basis!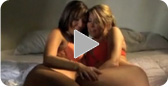 Be teased, titalated
and informed about what
and how the SPINGASM will
do you.